ANNULÉ – Terror
Hardcore
US
Cancer Bats
Hardcore, Metal
CA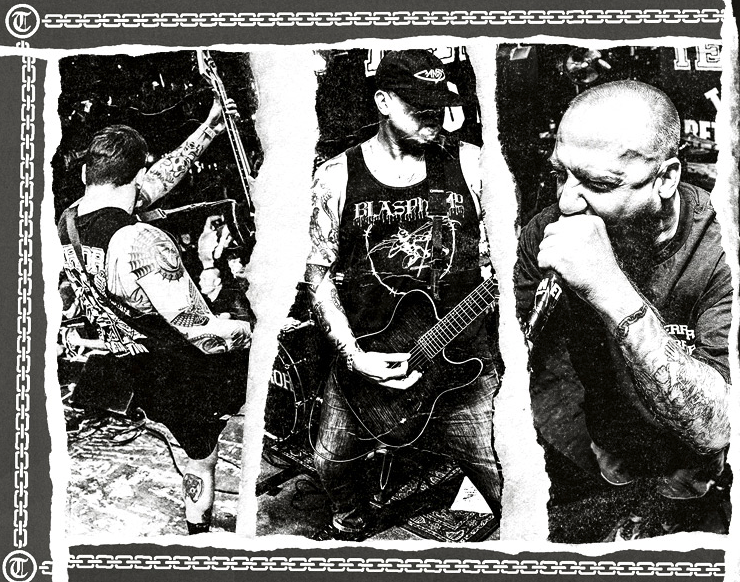 Entrée prélocations:
36.-
---
On est au regret de t'annoncer que le concert Terror, Cancer Bats et Dust Bolt est annulé.
Merci encore pour ta patience et ta compréhension.
On espère te retrouver très vite pour un prochain concert.
D'ici là, prends grand soin de toi.
Pour toute question contacte-nous par mail : info@ptrnet.ch
---
Terror | www.totalretaliation.com | Instagram | Facebook | Youtube
Au fil des années, Terror s'est imposé comme l'une des références majeures de la scène Hardcore. Régulier dans ses sorties, mais aussi dans ses tournées, le groupe Californien déborde d'énergie et aime le rappeler à grands coups de riffs.
Cancer Bats | www.cancerbats.com | Instagram | Facebook | Youtube
Avec 5 albums à leur actif, trois nominations aux prix Juno et d'innombrables tournées à travers le monde, des punks du métal hardcore canadien, Cancer Bats se fait un nom dans le hardcore. En 2018, le groupe entame un nouveau chapitre de sa carrière en sortant son 6e album studio « The Spark That Moves » sur leur propre label Bat Skull Records.
            Adresse
Place des Volontaires 4, 1204 Genève
(La salle se situe au rez du bâtiment de l'Usine, côté quai)
            Horaire
Ouverture des portes : 20h
            Billets
Petzi | Fnac |
Prélocs : 36.- | Membres : 26.- | Sur place : 40.-
ATTENTION AUX ARNAQUES ! BILLETS EN VENTE CHEZ NOS PARTENAIRES UNIQUEMENT
            Dans la salle
Cette salle est un lieu safe aucune forme de discrimination ne sera tolérée
Espace non-fumeur et sans drogue
Cartes bancaires acceptées, euros acceptés (uniquement les billets), vestiaire dès 2.-
            Age minimum
Pour les concerts : Entrée non-accompagnée dès 16 ans révolus. Les personnes de moins de 16 ans doivent être accompagnées d'un responsable légal ou d'un adulte majeur possédant une procuration signée par le responsable légal. Télécharger le fichier de procuration
Pour les soirées DJ (00h-05h) : Entrée dès 16 ans révolus
            Transports
TPG
Palladium : 1, 14, 15, NC, NJ
Stand : 1, 14, 15, NA, NC, NJ, NK, NM
Bel-Air : 2, 3, 5, 7, 10, 12, 14, 18, 19, 20, 36, NA, NC, NE, NJ, NK, NO, NP, NT, NV
PARKING ! Alcool et conduite = 1ère cause de mortalité sur les routes. !
Hôtel des Finances (à 200m)
Seujet (à 200m)
Gazomètres (à 700m)
TAXI
022 33 141 33
022 3 202 202
Vous pourriez aussi être intéressé par :