Bullet For My Valentine
Metalcore
(UK)
Science of Disorder
Metal
(CH)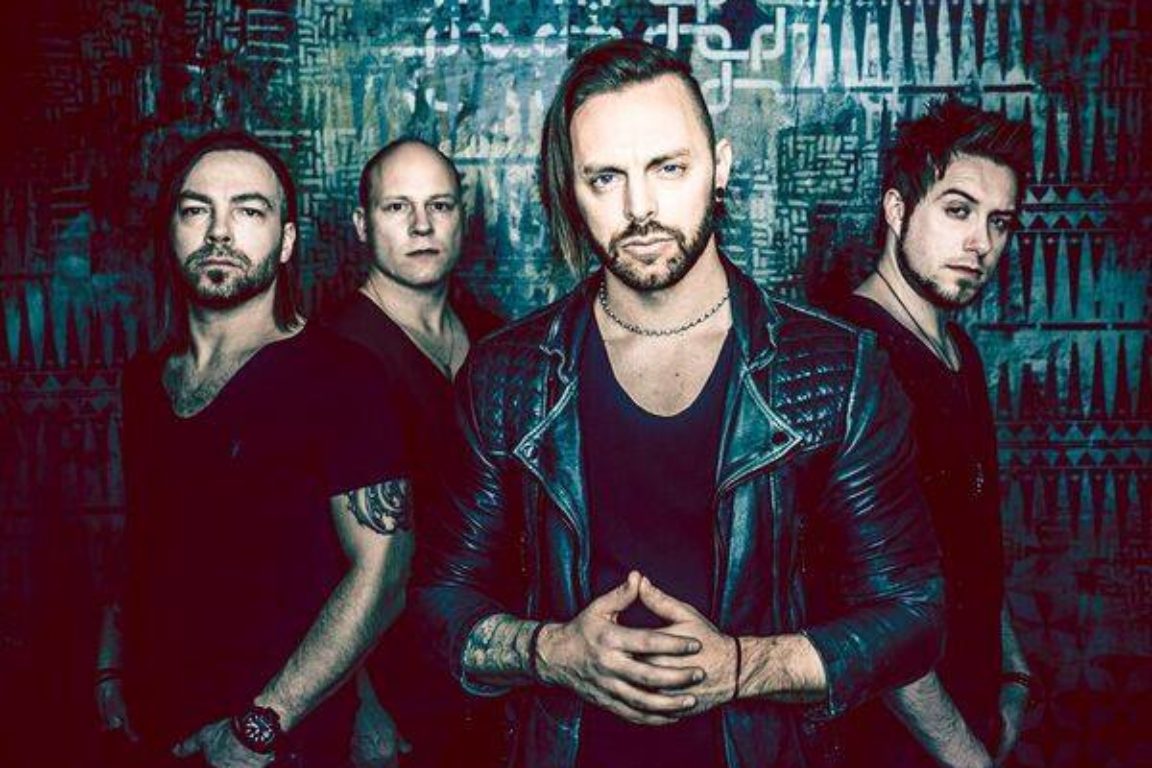 Ouverture des portes
20:00
Entrée prélocations:
42.-
D'abord connu sous le nom de Jeff Killed John, qui effectue des reprises de Metallica et de Nirvana à partir de 1998, le groupe Bullet for My Valentine, originaire de Bridgent au Pays de Galles, se spécialise ensuite dans le metalcore.
Emmené par le tandem Matthew Tuck (guitare, chant) et Michael Paget (guitare), le quatuor comprend également Jason James (basse) et Michael Thomas (batterie). Après s'être signalé par ses performances scéniques, le groupe décroche un contrat avec la major Sony-BMG qui distribue les albums enregistrés pour le label indépendant Trustkill. Ainsi paraît en octobre 2005 le premier album The Poison qui se classe à la 21ème place des ventes au Royaume-Uni puis dans le fond du Billboard 200 à sa sortie américaine en février 2006, pour coïncider avec la Saint Valentin.
Une tournée des festivals consolide la popularité de BFMV qui enregistre son deuxième album Scream Aim Fire, classé n°4 du Billboard à sa sortie en janvier 2008 et n°5 au Royaume-Uni. Bullet for My Valentine devient alors l'un des principaux représentants du style metalcore aux influences hard rock et hardcore. En avril 2010, le troisième album réalise une véritable performance en se classant n°3 outre-Atlantique et toujours n°5 outre-Manche. Il marque alors une pause qui permet à son chanteur de s'illustrer au sein du super-groupe AxeWound pour son unique album Vultures, paru en 2012.
Le grand public suit toujours le groupe quand il revient avec les albums Temper Temper (2013), produit par Don Gilmore, et Venom (2015), qui marque le retour à la console de Colin Richardson, assisté de Carl Brown. En 2018, Bullet for My Valentine revoit complètement son style sur son sixième album Gravity, le premier pour le label Spinefarm avec le nouveau batteur Jason Bowld à la place de Michael Thomas. Le bassiste Jamie Mathias devient aussi un membre à part entière en remplacement de Jason James.
BFMV, c'est des millions d'albums vendus, primés de différentes récompenses (Best Newcomer, Best Live Band, etc.)
Website : bulletformyvalentine.com
Instagram : instagram.com/bfmvofficial
SCIENCE OF DISORDER est un groupe suisse de Metal de Lausanne qui existe depuis 2011 et se définissant comme étant « Oldern Bastard Metal », un courant qui mixe des parties modernes avec une forte influence old-school, que cela soit au niveau du son orienté vieille Suède, d'une voix parfois très goth mais aussi avec une approche très actuelle.
Le groupe contient d'anciens membres de Sybreed, Your Own Decay et Promethee et a sorti 2 albums dont le dernier en date (2018) « Private Hell » qui a permis au groupe de faire tourner en Russie puis d'accompagner Septicflesh et Krisiun sur un tour Europe en avril 2019. Cet album, enregistré est produit par Drop (Sybreed, Samael), jouit d'une distribution européenne via son label allemand Fastball-Music.
SOD est notamment connu pour sa présence scénique et a partagé de nombreux scènes avec des ténors tels SADUS, SAMAEL, MEGADETH, ENTOMBED, KRISIUN, SEPTICFLESH.
Le combo est actuellement manager par AEON Music Management est annonce déjà la sortie d'un prochain album pour 2020.
Website : science-of-disorder.com
Instagram : instagram.com/scienceofdisorder
Youtube : youtube.com/user/SCIENCEOFDISORDER
Facebook: https://www.facebook.com/disorderofscience/
Billets :
Membres PTR : 30.- || Prélocs : 42.- || Sur place : 48.-
Fnac : https://bit.ly/2UxyHSX
Petzi : https://bit.ly/2Icya21
Starticket : https://bit.ly/2PbLuoh