!! Annulé !! DevilDriver
Thrash Death
US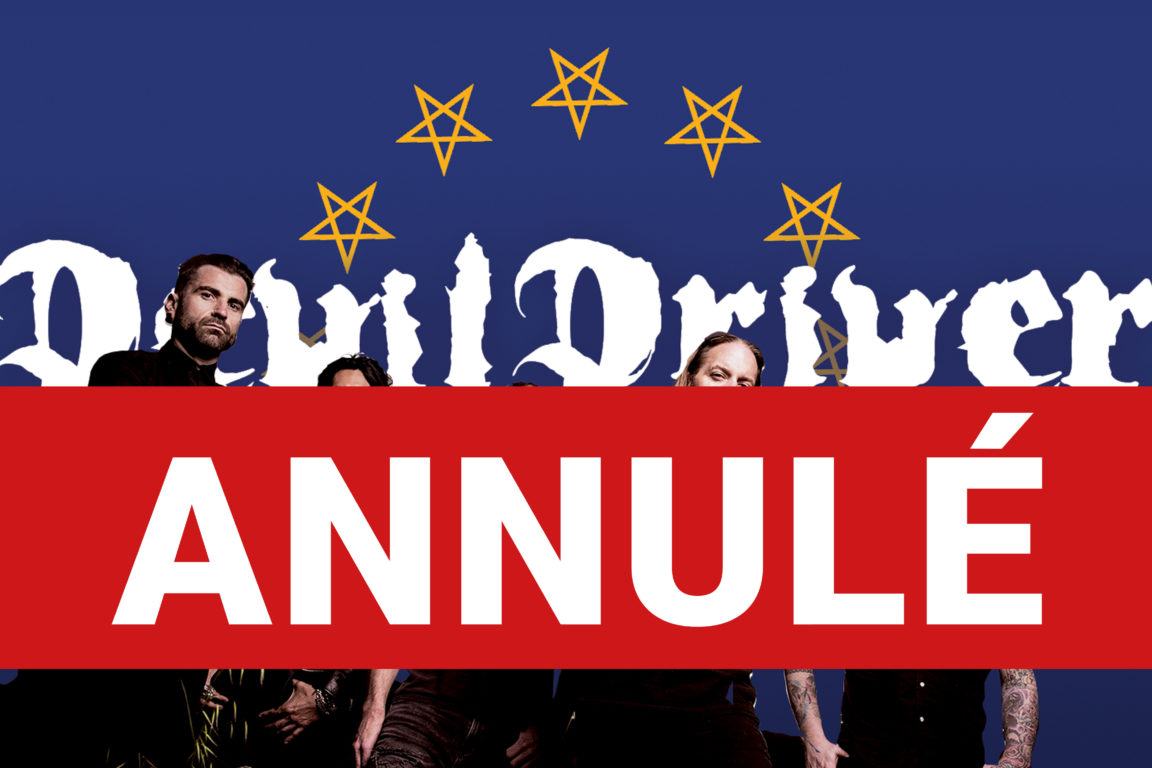 Ouverture des portes
20:00
Voila plus de 10 piges que Dez Fafara nous envoie le son de sa voix titanesque si spéciale dans les oreilles. Après avoir occupé la place de leader-chanteur de l'excellent groupe Coal Chamber (qui n'a pas eu le succès tant mérité) pendant plus de 8 ans et après le split de celui-ci, Dez monte DevilDriver en 2003. Anciennement projet parallèle sur la fin de l'époque Coal Chamber, DevilDriver devient la création entière de Dez. Le nom DevilDriver vient des cloches qui servent à éloigner les mauvais esprits lorsque les sorcières les font tinter pour jeter des sorts.
DevilDriver est donc composé de Dez Fafara aux chants, Evan Pitts et Jeffrey Kendrick aux guitares, Jon Miller à la basse et John Boecklin à la batterie.
C'est en 2003 que sort le premier album éponyme du groupe. Beaucoup plus violent et hargneux que Coal Chamber, le premier album de DevilDriver est un mélange de death, metal, hardcore, trash et même de black. On retrouve bien la voix si charismatique de Dez et les instrus sont dosés comme il se doit : grosse double, gros riffs et efficacité avant tout. Dez Fafara compte bien rester au devant de la scène et il le montre très bien.
Le guitariste Evan Pitts quitte ensuite le groupe et s'en va fonder Veinglory, son remplaçant est Mike Spreitzer. Ce nouveau line-up enregistre le deuxième album « The Fury Of Our Maker's Hand » en 2005. La machine DevilDriver est maintenant lancée, le groupe a parfaitement trouvé le son qu'il recherchait et la machine n'est pas prête de s'arrêter.
Billets :
Préloc : 27.- || Sur Place : 32.- || Membres PTR : 15.-
Fnac : https://bit.ly/2I4Ad8j
Starticket : https://bit.ly/2UKPqkK
Petzi : https://bit.ly/2OUC1S5