The Underachievers
HIP-HOP
US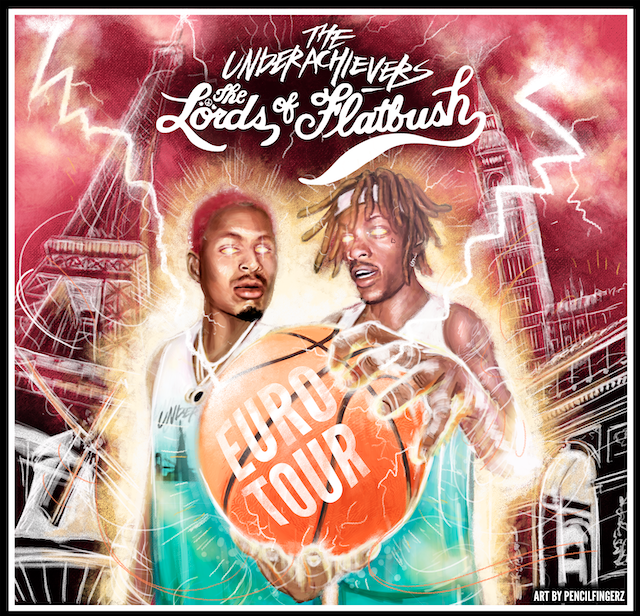 Ouverture des portes
20:00
Entrée prélocations:
28.-
THE UNDERACHIEVERS
7 NOVEMBRE
PTR – L'USINE – GENÈVE
The Underachievers est un duo américain de hip-hop originaire de Flatbush à Brooklyn composé de AK The Savior et Issa Gold.
Le groupe met en avant l'élévation de l'esprit par la culture, loin des clichés du rap trap qui a émergé en même temps.
Signés sur le label Brainfeeder de Flying Lotus, on retrouve souvent des instrus à la fois rêveuses et mélancoliques sur leur productions.
En concert, les deux jeunes artistes semblent déployer à chacune de leur prestations une énergie inépuisable, pour le plus grand plaisir des personnes présentes. Tant et si bien qu'aujourd'hui, ils sont considérés avec les Flatbush Zombies parmi les meilleurs performeurs sur scène. Et rares sont ceux à avoir assisté à un concert de The Underachievers qui ont été déçu.
Prélocation : 28.- // Sur place : 32.- // Membres PTR : 18.-
Billets : En vente le 28 juin à 10h
Fnac : à venir
Petzi : https://bit.ly/31Juc7y
Starticket : https://bit.ly/2xhOGqc