THY ART IS MURDER [ AU ]
Deathcore
MALEVOLENCE [ UK ]
Hardcore
KING810 [ US ]
Néo Metal, Beatdown Hardcore
ALPHA WOLF [ AUS ]
Metalcore
ORBIT CULTURE [ SUE ]
Death Metal Mélodique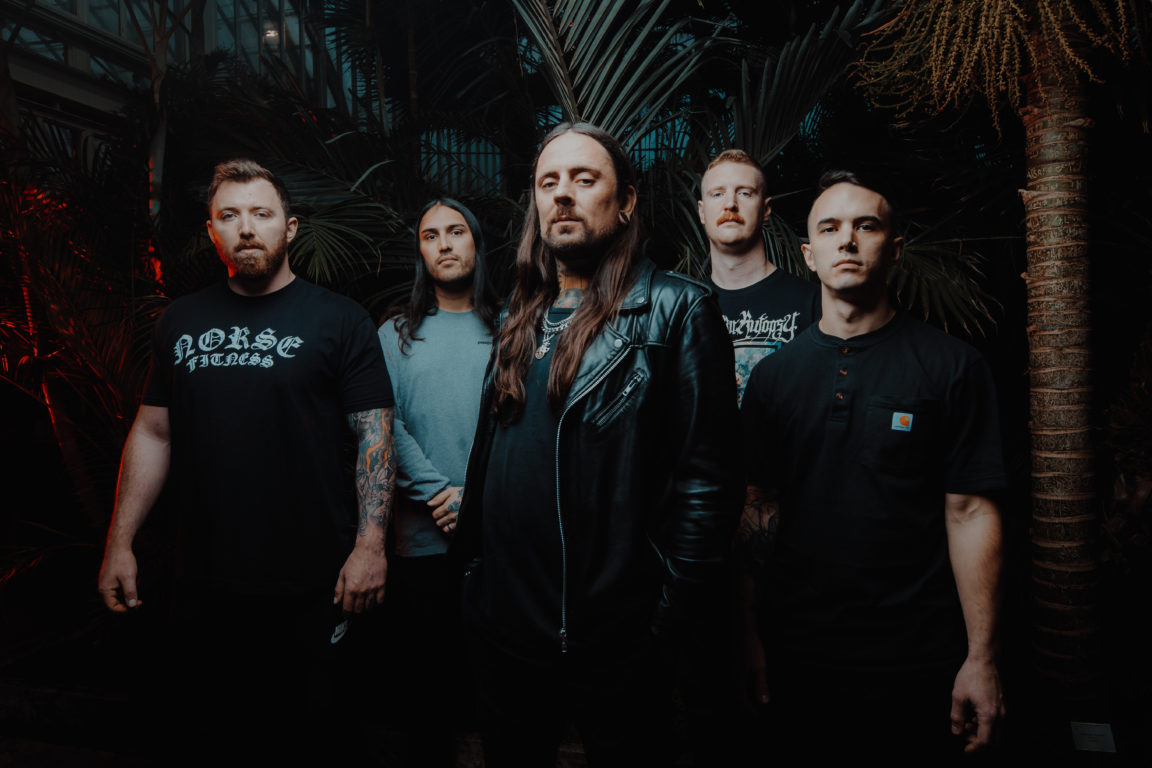 Ouverture des portes
18:15
Entrée prélocations:
42.-
THY ART IS MURDER  | Website | Spotify | Facebook | Instagram | Youtube
Humanité dysfonctionnelle et catastrophe climatique sont le récit de l'inévitable chute de l'humanité. Dans ce contexte de dystopie postmoderne, de chaos et de confusion, arrive Human Target, le cinquième album à couper le souffle des titans du metal extrême THY ART IS MURDER. Une fureur noire et écrasante de Deathmetal le groupe exorcise les douleurs de la mortalité et des traumatismes socio-politiques.
MALEVOLENCE | Website | Spotify | Facebook | Instagram | Youtube
Fin 2013 le grupe Malevolance fait irruption sur le devant de la scène avec la sortie de son premier album « Reign Of Suffering », captant l'attention de l'underground avec son mélange brutal et éclectique de styles issus de tout le spectre du métal et du hardcore. Les cinq musiciens de Sh effield ont rapidement été salués par la critique des publications alternatives du monde entier. Folie violente et hysteire durant leur live, ils se forgent une réputation sur les scènes Européennes.
KING810 | Website | Spotify | Facebook | Instagram | Youtube 
King, désormais connu sous le nom de King 810, se forme à Flint dans le Michigan en 2008. Leur premier ep Midwest Monsters sort en 2011 en autoproduction. C'est en 2014 que le groupe se fait remarquer par Roadrunner Records. King 810 sort alors un ep, Proem, puis l'album Memoirs Of A Murderer. Faisant beaucoup parler d'eux pour leur musique qui rappelle le Néo Metal des années 90/2000 croisée avec Hardcore lourd, mais aussi pour son imagerie violente rappelant le Gangsta Rap, les musiciens, parfois masqué, n'hésitent pas à se parer d'armes à feu lors de leurs concerts.
ALPHA WOLF | Website | Spotify | Facebook | Instagram | Youtube
Le groupe de metalcore australien Alpha Wolf, a prouvé qu'il était fait de matériaux plus solides. Si leur EP « Fault » sorti en 2019 marque une ligne dans le sable de leur identité, Alpha Wolf est désireux la graver dans la pierre ! En 2020, Alpha Wolf mord plus fort que jamais avec la sortie de l'album  « A Quiet Place to Die », point culminant de chaque leçon apprise, de chaque coup porté et de chaque perte ressentie. Le chemin qui les a menés jusqu'ici n'a fait qu'accroître leur soif, et bientôt, les loups seront à la recherche de sang.
ORBIT CULTURE | Website | Spotify | Facebook | Instagram | Youtube
Orbit Culture a été fondé en 2013 par le chanteur et guitariste Niklas Karlsson et Maximilian Zinsmeister, ce dernier ayant fini par quitter le navire en laissant à Niklas le soin d'être le seul maître à bord. Il a fallu attendre le second album Rasen (2016) pour qu'ils gagnent en popularité. S'en suit l'EP Redfog (2017) qui, grâce au succès numérique qu'il suscite, finit par convaincre Seek & Strike de les signer fin 2018 -enfin serait-on tenté de dire, l'accouchement fût long et douloureux. Ce parcours semé d'embûches débouche sur ce troisième long effort qui, à n'en pas douter, va trouver son public.
            Adresse
Place des Volontaires 4, 1204 Genève
(La salle se situe au rez du bâtiment de l'Usine, côté quai)
            Billets
PETZI
Prélocs : 42.- | Membres : 32.- | Sur place : 46.-
ATTENTION AUX ARNAQUES ! BILLETS EN VENTE CHEZ NOS PARTENAIRES UNIQUEMENT
            Deviens Membre
Des soirées gratuites ! Des concerts à jusqu'à moitié prix ! Rejoins la membritude PTR pour seulement 50.- par année !
Deviens Membre
            Dans la salle
Cartes bancaires acceptées
Euros acceptés (billets uniquement)
Vestiaire dès 2.-
Safe Place:  Aucune forme de discrimination n'est tolérée
            Age minimum
Dès 16 ans révolus
Les moins de 16 ans d'un responsable légal ou d'un adulte majeur avec une procuration signée par le responsable légal. Télécharger le fichier
            Accessibilité